Our Mission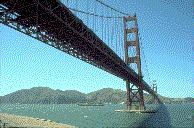 To serve our clients to the best of our ability utilizing the state of the art latest engineering techniques.  To complete all work entrusted to us, on scheduled time, within budget, and to our clients benefit and total satisfaction. Our Promise is to cross the bridge together.
California Engineering Int. Co., Cal Engineering Co. (CEICO) is a prominent consulting civil, structural mechanical and geotechnical engineering company.  We hold professional engineering State licenses in our related fields of practice.
Our Services
We specialize in Home Inspection, damage assessment, earthquake & geotechnical engineering and cover a wide area from Drainage, Flooding & Mud-Slide to erosion and settlement control. We provide Full Engineering Home Inspection & Reports to home owners, buyers, realtors & other home inspection companies.
We perform Soil Reports and Title 24 Energy Savings Compliance Reports, foundation & structural evaluation, and Earthquake Engineering risk analysis, strengthening & retrofitting.
We design, repair and build Foundations. Our services include construction supervision, on-site insurance claim investigation, Court Expert' Witness for litigation, mitigation & dispute resolution. We cover construction services for individual homes and business property.
Cal Realty, our Real Estate sister company, provides full brokerage services for our existing and potential clients.  CEICO is also active and provide support in related areas including  Management Services.   California Engineering International Co. has undertaken engineering, project management and construction in the USA and overseas.